To view a map which shows countries with restrictions as of today click here.
The Chinese authorities last week confirmed that the coronavirus behind the outbreak can spread from human-to-human. They also warned that it appears to have become more transmissible. Health experts quoted in the international press have said that the virus 'may have a higher pandemic risk than SARS in 2003'. This is because the virus has an incubation period of up to 14 days, during which people can transmit the virus. And this means that people with mild or no obvious symptoms can infect others.
The number of confirmed cases has risen from 41 in China on 13 January to more than 6,000 people in at least 16 countries worldwide. But several health researchers have said that they estimate that the actual number is likely much higher. The Chinese authorities claim that 132 people have died from the virus, but there have not been any reported deaths outside of China. Many of those who died reportedly had prior medical conditions. The map shows countries with confirmed and suspected cases as of today.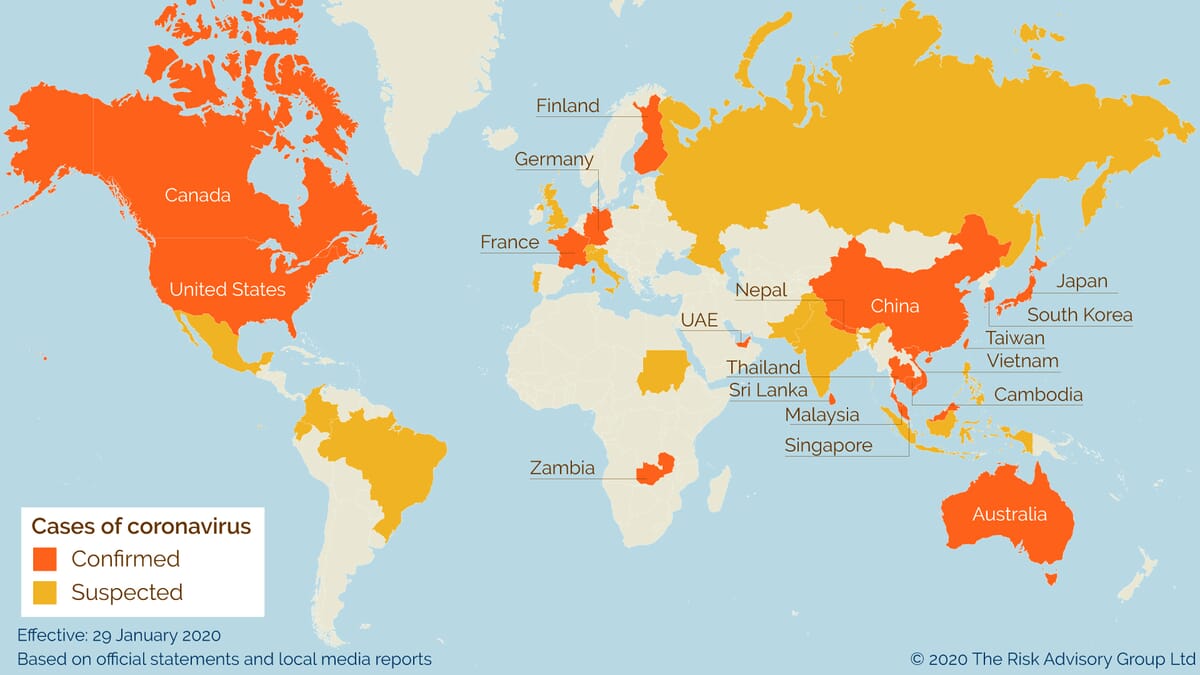 Chinese state media reported on Monday that development of a vaccine for the new virus has begun, but that the process will take at least a month. In the meantime, they are enforcing strict restrictions on movement across China. The authorities have locked down at least 16 cities, with no one being allowed to leave. But experts quoted in foreign press have questioned the effectiveness of this. More than 300,000 people left Wuhan in the eight hours between the announcement of the lockdown and its enforcement.
The virus is causing major operational disruption even in parts of China that are not on lockdown. The Chinese railway operator has closed at least 79 stations across the country and halted all trains to Hubei province. At least three provinces and four cities, including Beijing and Shanghai, have suspended interprovincial buses. The Chinese authorities have also halted the sales of tours to enter the country, cancelled major events, and ordered the free refund of domestic air tickets, which is likely to affect hundreds of flights.
Several airlines have also suspended their flights to and from China, including British Airways, Cathay Pacific, Air Canada, Lufthansa and United Airlines. And the Hong Kong government has announced that all cross-border trains will be suspended from tomorrow, and that some land border crossings would be closed. The mainland authorities have also extended the Lunar New Year holiday until 2 February. In Shanghai and Chongqing, they have banned businesses from resuming operations before 9 February.
Dozens of countries have introduced thermal screenings for travellers from China at airports and other ports of entry. This comes after the World Health Organisation (WHO) on Monday advised countries with confirmed cases to implement such screenings at airports and other public transport areas. Several governments, including Malaysia and Kazakhstan, have also suspended visas for Chinese nationals.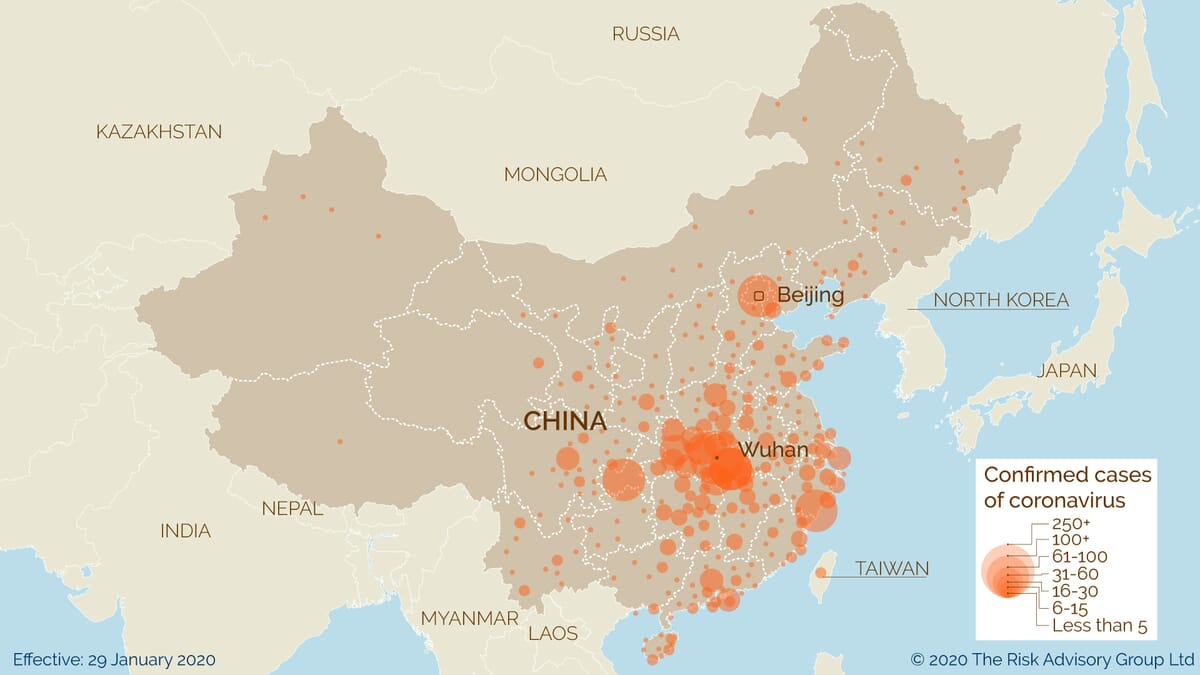 The WHO last week decided not to declare the outbreak a global public health emergency, reportedly by a narrow margin. Despite this, several countries have issued advice over the past week to postpone non-essential travel to China or parts of the country. These include Australia, Brazil, Canada, Israel, the UK and the US.