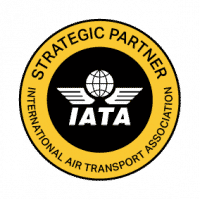 Aviation safety risks in parts of Asia seem to be rising. Intensifying geopolitical competition between China and the US has led to greater militarisation in the Taiwan Strait and the South China Sea. At the same time, North Korea has taken escalatory steps against Seoul over the past year, such as by conducting long-range missile testing. 
All this points towards more unpredictable airspace in the region, which would be liable to disruption at short notice, particularly in a security crisis. 
In this webinar, we will cover:
Airspace activity around the Taiwan Strait 

Military and geopolitical tensions in the South China Sea 

Airspace security in Afghanistan
The webinar will take place on Wednesday, 20 September, at 1100hrs London / 1200hrs Paris / 1400hrs Dubai / 1800hrs Singapore. It will also include an opportunity for you to pose questions to our panel.
Please note that places are limited and preference will be given to Dragonfly clients and IATA members. 
Image: A jet aeroplane landing at dusk. Photo by Sharply Done via Getty Images.